Novel pyrroles have been designed, synthesized, and evaluated against mycobacterial strains. The pyrroles have originally been designed as hybrids of the antitubercular drugs BM212 (
1
) and SQ109 (
2
), which showed common chemical features with very similar topological distribution. A perfect superposition of the structures of
1
and
2
revealed by computational studies suggested the introduction of bulky substituents at the terminal portion of the pyrrole C3 side chain and the removal of the C5 aryl moiety. Five compounds showed high activity toward
Mycobacterium tuberculosis
, while
9b
and
9c
were highly active also against multidrug-resistant clinical isolates. Compound
9c
showed low eukaryotic cell toxicity, turning out to be an excellent lead candidate for preclinical trials. In addition, four compounds showed potent inhibition (comparable to that of verapamil) toward the whole-cell drug efflux pump activity of mycobacteria, thus turning out to be promising multidrug-resistance-reversing agents.
Design and Synthesis of 1-((1,5-Bis(4-chlorophenyl)-2-methyl-1H-pyrrol-3-yl)methyl)-4-methylpiperazine (BM212) and N-Adamantan-2-yl-N′-((E)-3,7-dimethylocta-2,6-dienyl)ethane-1,2-diamine (SQ109) Pyrrole Hybrid Derivatives: Discovery of Potent Antitubercular Agents Effective against Multidrug-Resistant Mycobacteria
†
Mycobacteria Research Laboratory, Department of Biological Sciences, Institute of Structural and Molecular Biology, Birkbeck,
University of London
, Malet Street, London WC1E 7HX,
U.K.
‡
Department of Applied Sciences,
Northumbria University Newcastle
, Ellison Place, NE1 8ST, Newcastle upon Tyne,
U.K.
§
Centre for Clinical Microbiology,
University College London
, London, NW3 2PF
U.K.
∥
Dipartimento di Biotecnologie, Chimica e Farmacia,
Università di Siena
, Via Aldo Moro 2, I-53100 Siena,
Italy
⊥
Institute of Pharmaceutical Science,
King's College London
, 150 Stamford Street, London SE1 9NH,
U.K.
#
School of Medicine, Pharmacy and Health,
Durham University
, Queen's Campus, Stockton-on-Tees, TS17 6BH,
U.K.
J. Med. Chem.,
2016
,
59
(6), pp 2780–2793
DOI: 10.1021/acs.jmedchem.6b00031
Publication Date (Web): February 23, 2016
Copyright © 2016 American Chemical Society
http://pubs.acs.org/doi/abs/10.1021/acs.jmedchem.6b00031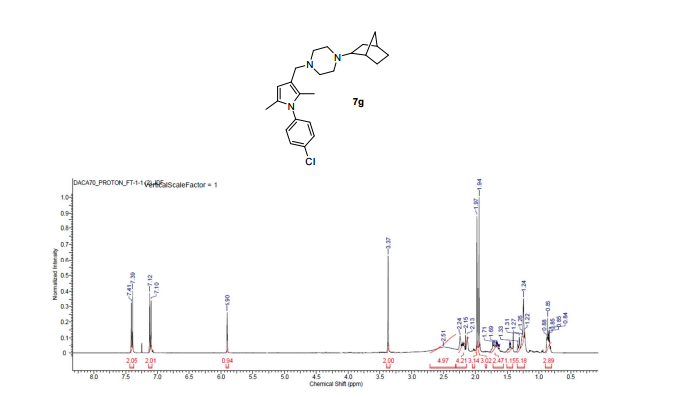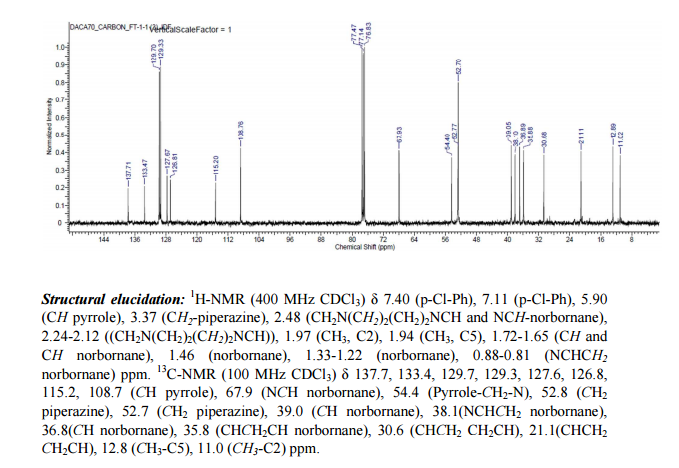 SQ109
is a drug undergoing development for treatment of
tuberculosis
.
[1]
[2]
Background
On October 16, 2007, it was given the status of
Orphan drug
by the U.S.
Food and Drug Administration
(FDA) for use against drug-susceptible and
drug-resistant
TB bacteria.
[3]
SQ109 completed three phase I studies in the U.S. and one Phase II efficacy studies in tuberculosis patients in Africa. SQ109 showed activity against both drug susceptible and
Multi-drug-resistant tuberculosis
bacteria, including
Extensively drug-resistant tuberculosis
strains. In preclinical studies SQ109 enhanced the activity of anti-tubercular drugs
isoniazid
and
rifampin
and reduced by >30% the time required to cure mice of experimental TB.
SQ109 is being developed by OOO Infectex in
Russia
and by Sequella Inc internationally. In July 2012, Infectex received notification from the Russian Ministry of Health for approval to begin the pivotal clinical trial associated with a drug registration submission, and can proceed with the clinical development of SQ109 for treatment of tuberculosis in the Russian Federation.
[4]
References
Jia, L.; Tomaszewski, J. E.; Hanrahan, C.; Coward, L.; Noker, P.; Gorman, G.; Nikonenko, B.; Protopopova, M. (2009). "Pharmacodynamics and pharmacokinetics of SQ109, a new diamine-based antitubercular drug". British Journal of Pharmacology 144 (1): 80–87. doi:10.1038/sj.bjp.0705984. PMC 1575972. PMID 15644871.


Meng, Q.; Luo, H.; Liu, Y.; Li, W.; Zhang, W.; Yao, Q. (2009). "Synthesis and evaluation of carbamate prodrugs of SQ109 as antituberculosis agents". Bioorganic & Medicinal Chemistry Letters 19 (10): 2808–10. doi:10.1016/j.bmcl.2009.03.091. PMID 19362471.


"New FDA Orphan Drugs: AVI-4658, SQ109, ATIR". Medscape Medical News. 11 November 2007.


"PRESS RELEASE Maxwell Biotech Venture Fund`s Portfolio Company, Infectex, Receives Russian Regulator`s Approval to Conduct Pivotal Clinical Trial for Sequella's Antibiotic, SQ109, for Tuberculosis". Reuters. 26 July 2012.
SQ109; SQ-109; SQ 109; UNII-9AU7XUV31A; CHEMBL561057; N'-(2-adamantyl)-N-[(2E)-3,7-dimethylocta-2,6-dienyl]ethane-1,2-diamine; More...
Molecular Formula:
C22H38N2
Molecular Weight:
330.55052 g/mol
SQ109 is an orally active, small molecule antibiotic for treatment of pulmonary TB. Currently in Phase I clinical trials, SQ109 could replace one or more drugs in the current first-line TB drug regimen, simplify therapy, and shorten the TB treatment regimen.
| Patent ID | Date | Patent Title |
| --- | --- | --- |
| US2014045791 | 2014-02-13 | COMBINATION THERAPY TO TREAT MYCOBACTERIUM DISEASES |
| US8202910 | 2012-06-19 | Compositions and methods for treatment of infectious disease |
| US2011118307 | 2011-05-19 | Compositions and methods for the treatment of infectious diseases |
| US7842729 | 2010-11-30 | Anti tubercular drug: compositions and methods |
| US2009281054 | 2009-11-12 | COMPOSITIONS AND METHODS COMPRISING CAPURAMYCIN ANALOGUES |
| US7456222 | 2008-11-25 | Anti tubercular drug: compositions and methods |
| US6951961 | 2005-10-04 | Methods of use and compositions for the diagnosis and treatment of infectious disease |
| US2004033986 | 2004-02-19 | Anti tubercular drug: compositions and methods |
| US2004019117 | 2004-01-29 | Anti tubercular drug: compostions and methods |
/////
//
SQ109, bm 212